Come i social media sta cambiando il nostro modo di pensare l'anonimato: http://t.co/A13ZR2RL

January 10, 2013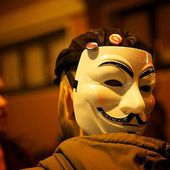 Why You Don't Need to Hide Online Anymore...Or Do You?
Think back to your first computer. Was it a PC or a Mac? (Maybe it was a classic 8-bit Commodore 64, even an old Altair 8800, which you had to assemble at home.) Mine was an an Apple IIc that I won in 5th grade through a district-wide school programming contest.