Bien que le nouvel album de David Guetta, Nothing But The Beat, cartonne dans le monde entier, ce dernier suscite toujours la polémique. En effet, dans le CD 2 de l'album, trois morceaux nous rappellent la musique des Daft Punk, il s'agit de : The Alphabeat, Lunar (avec Afrojack) et Toy Story.
Ca fait quelques temps déjà, plagiat ou pas j'apprecie alors je rebalance celles que je prefere :D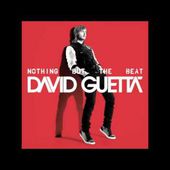 David Guetta- Glasgow- (Nothing But The Beat)
Uploaded by fabrigas2010 on 2011-10-04.
ET la fameuse reprise des daft punk ;)